PracticeFactors
"Who Else Wants to Solve an Immediate and Acute
Practice CASHFLOW Problem?"
And Then Use It To Reduce Medical Aid Payment Turnaround to 24-Hours Permanently … All Without Even Thinking About It!
From: Fudley Bezuidenhout
Date: Thursday 8:30 am
Running out of cash is just one step from bankruptcy. That's how serious a problem it can be. Running out of cash means that the life-blood of your practice is choked off. There's no mistaking it – facing a cashflow crisis is a major anxiety.  For most practices, this time of the year is cashflow-speaking probably one of the worst of times. With both December and January being long months with countless holidays, and medical aid office closure, cashflow resources are stretched to their limits.
As the person ultimately carrying  responsibility for your practice, it will feel as if you are facing an oncoming train coming down a tunnel at you. The inevitable is bearing down on you, and you have nowhere to turn to escape the unavoidable. And if you don't have the support of your bank manager or a wealthy family member, you will probably lie awake at night unable to sleep, while dreading the day ahead before you even put your foot in the door of your practice the next morning.
Here are a few irresponsible ways to handle the problem…
Pretend the cashflow crunch does not exist
Avoid all obligations
Pretend there is nothing wrong, blithely going about your daily business
Capitulate and make all sorts of wanton undertakings to creditors.
The real solution is to face the situation squarely, gather the right tools in your arsenal, then take action – one step at a time. The secret to this method lies in special tools, which those in the know do not easily reveal to outsiders. For a limited period, you can have access to this primary method to tide over your own cashflow problem.
Introducing:
Better Practice Management's
PracticeFactors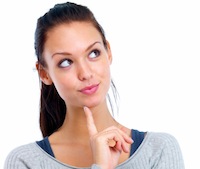 What is PracticeFactors? Allow me to explain. PracticeFactors is a facility which allows factoring to be applied to your practice income which has been generated but not yet received. What this means is you treat your patients as normal, perform your medical aid billing, submit your claims to MediSwitch as usual, after being accepted the medical aid claims are bought over by Mettle Factors. They, in turn, will pay the factorable value (95.5%) of the claims directly into your bank account within 24-hours.
So what it boils down to is that…
PracticeFactors is a tool which allows your claims to get paid in 24-hours, instead of following the normal channels through the medical aid system, and getting paid at their mercy. It is the ideal facility for medical practitioners who cannot wait for payment via the "normal" slow channels.
[papertemplate-jump]
What are the Requirements?
Not Every Health Care Provider Will Qualify.
There are certain criteria which need to be met in order for us to help your practice. These criteria are essential to make the process work, each being a "show-stopper" in its own right.
You need to be a

health care provider

who is currently submitting medical aid claims via

MediSwitch

You need to have a signed agreement in place with

Mettle Factors

so that your claims can be legally bought over
Medical Doctors, Dentists, Specialists
Allied Health Care Professionals
Now that you understand the requirements, and you are interested what are the mechanics of getting started?
How is it Delivered?
Initial Paperwork Schlep, Yes, But Ultimately "Oh So Worth It". Easy and Transparent.
Because Mettle Factors essentially invests in your practice as a business partner, they are understandingly rather selective who they partner with. So the entire delivery process has been designed to be smooth and easy for you, and chosen as the digital delivery route.
You need to purchase the registration pack for a low fee of

R175

In the unexpected event that you are not approved, the registration fee will be refunded without question
The registration pack is delivered instantly via digital download after purchase
You fill out the requisite application/registration details and submit it to us for approval
The entire sign-on process takes an expected two weeks
After which the factoring process kicks in to run seamlessly
Now that you understand the requirements and delivery, what are the benefits you can expect to enjoy?
[papertemplate-jump]
What Will The "Factored Practice" Come to Enjoy?
Take Charge, Take That Initial Step And Enjoy The Benefits Sooner Rather Than Later.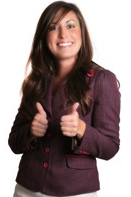 In a nutshell, what PracticeFactors offers is the solution to an almost immediate cashflow crisis PLUS  piece-of-mind.
See patient -> payment in bank account within 24-hours
The fastest path to positive cashflow, guaranteed!
No more fighting with medical aids
No more waiting to get paid when scheme's pay run  takes place
No more struggling with bad debt
Invest your time in running your practice, not chasing claims
No change to existing billing process at your practice
Nothing new to learn
A pleasant "clean" Aged Analysis
Cash is advanced to your practice as an alternative to a loan
[papertemplate-jump]
We understand that as a business person you wish to familiarise yourself with the upside and downside of important decisions you make. Now that we have highlighted the benefits of PracticeFactors above, let's look at what happens in the unlikely event that you cancel the service.
What Happens in the Unlikely Event that You Wish to Terminate?
Easy On. Easy Off. That's a Promise!
The PracticeFactors tool has been designed to make your life easier, not more difficult. Here's the gist of termination steps…
Easy cancel within the first 30-days
30 Days notice in writing thereafter
Cessation takes 30-days thereafter
PracticeFactors is the  ideal medical financing solution that is flexible enough to grow with the practice's business without re-applying or pleading to a banker for credit limit increases. It would provide a steady, reliable source of working capital financing for both current operations and future growth.
For the Practice in Need, Say Goodbye to Your Cashflow Crisis Today. The Sooner Your Medicine is Taken, The Sooner You Can Nurse Your Practice Back to Health.
Join 

PracticeFactors

…
Apply Today:
Just R175
And It Comes with This 30-Day
"No Questions Asked" Priority Guarantee!
If this system does not make a positive impact on your practice's bottom line in the next 30 days, let us know, and we'll cancel the Agreement and Refund your registration fee.
But we're confident you'll remained signed-up, enjoy the experience of our "tool", and you'll send us a testimonial telling us what a difference PracticeFactors has made in your practice in terms of alleviating the burdens of cashflow and account/claim administration.
Priority PracticeFactors Order Form

YES! I want to boost my practice cashflow.

I understand I will be billed R175 today to receive immediate access to the PracticeFactors Registration Pack
I will receive instant access to a Consultant that will personally get me started
I can refund for any reason or no reason whatsoever within the next 30 days

[papertemplate-button]Get Onboard Right Now[/papertemplate-button]
P.S. Wish to pay by EFT? No problem. Simply click on the Pay Now button above.
P.P.S. PracticeFactors is a medical claims factoring tool.
P.P.P.S. After signing up, please allow for 14 days for Factoring of your Practice income to be activated.
P.P.P.P.S. A new banking account to be opened in your name. Banking charge of R100 per month applies.
Mettle Factors | MediSwitch | Better Practice Mx | Privacy Policy | Terms of Use